Type A - Tornado 6mm - Flush Fix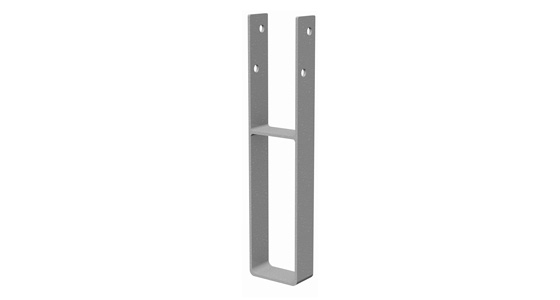 ---
Applications - Screw On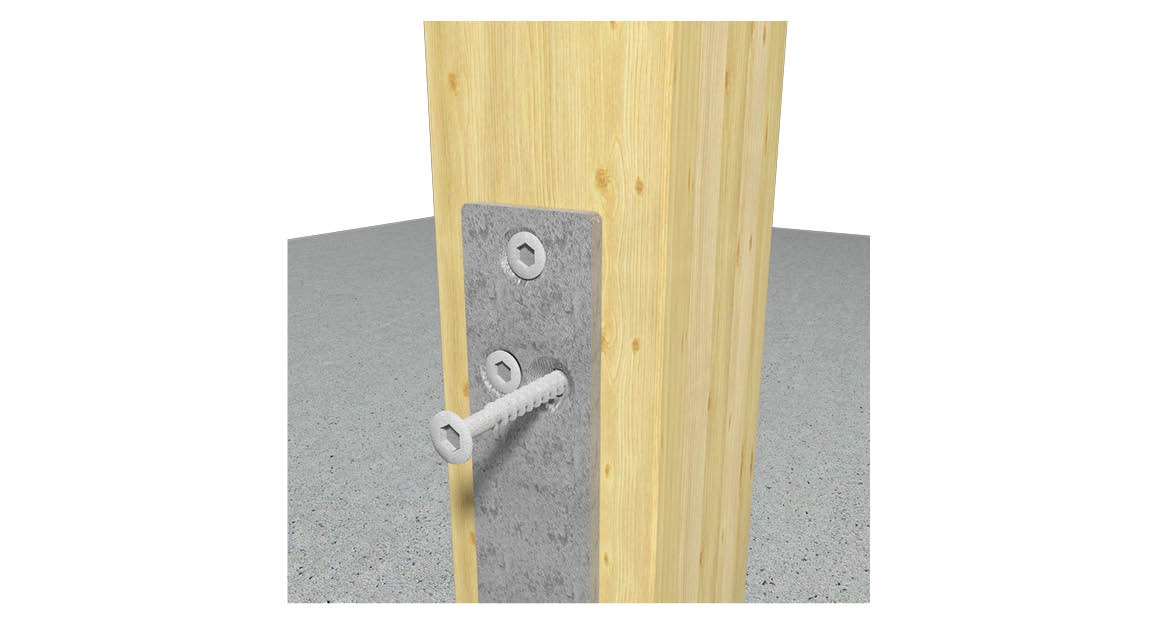 Cast the post anchor into the concrete base.
Ensure embedment depth and footing detail are adequate enough to resist the wind load upward and dead plus live load downward.
Post to bear on steel base
Fix timber post to steel post anchor with 3/50mm-Type 17 No.14 Bugle Head screws each side.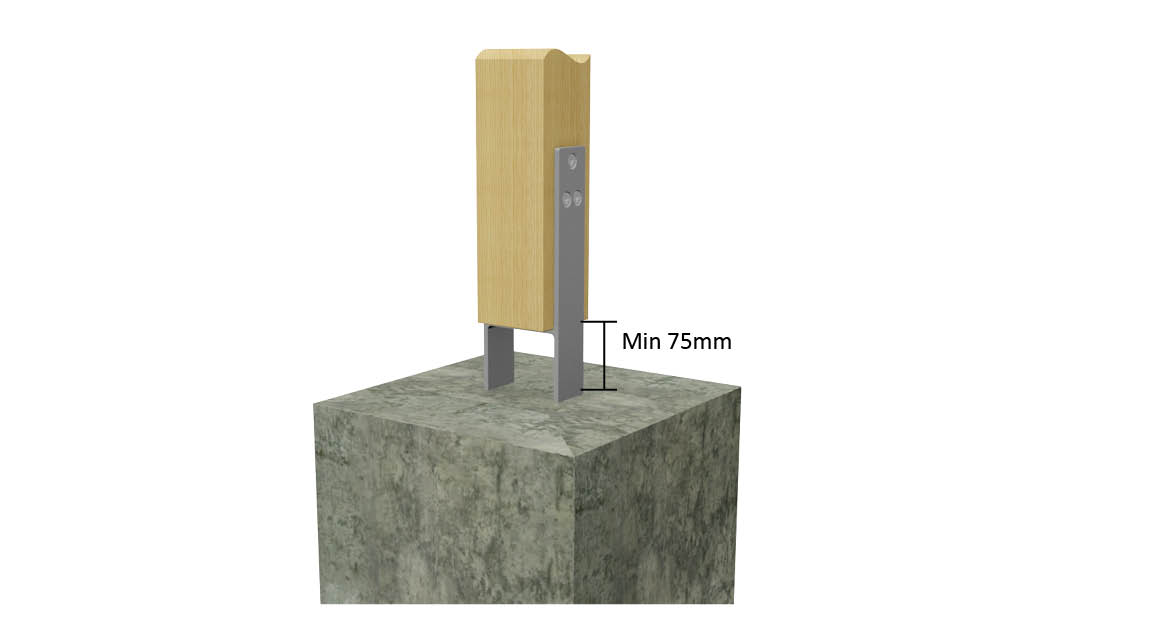 Termite Protection
When installed as per this document, this post anchor provides a vertical inspection zone of 75mm between base of timber and top surface of footing in accordance with AS3660.1.
Where this inspection zone has not been achieved, alternative methods of termite protection may be required.
Embedment Depth
Supporting slab to be designed by others.
---
Benefits
The key benefits of the new Flush Fix System are :
Significantly faster installation time
Superior Flush Finish
No nasty bolts protruding from the post (ouch !!!)
Perfect for High Quality Timber posts
Reduced hardware costs
Uses commonly available Type 17 - 14G x 50mm Bugle Head screws
---
Area Span Table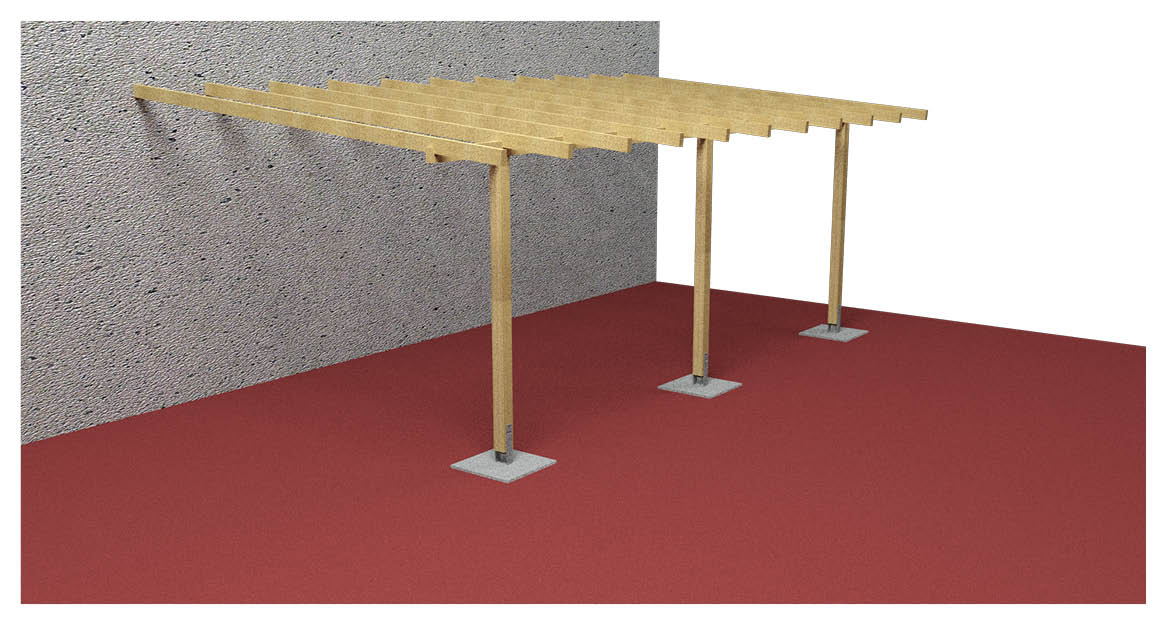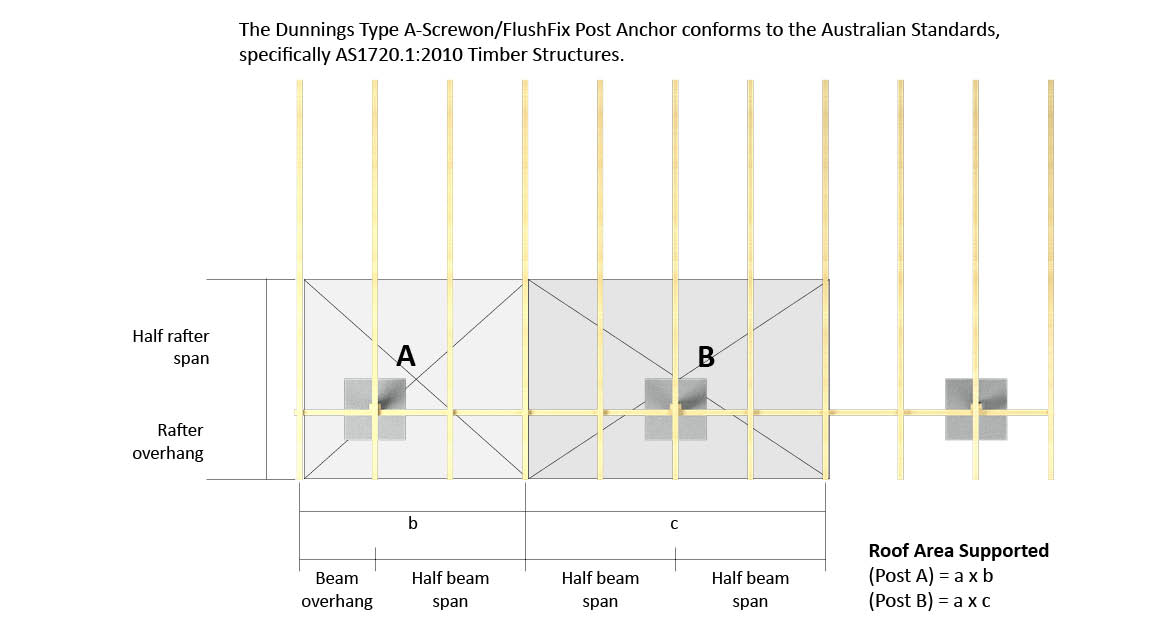 ---
| Product Specification | Product Code |
| --- | --- |
| 90mm x 450mm Length x 6mm - Hot Dipped Galvanised | BPAA905FF |
| 90mm x 600mm Length x 6mm - Hot Dipped Galvanised | BPAA906FF |
| 100mm x 450mm Length x 6mm - Hot Dipped Galvanised | BPAA1005FF |
| 100mm x 600mm Length x 6mm - Hot Dipped Galvanised | BPAA1006FF |
| 115mm Post x 600mm Length x 6mm - Hot Dipped Galvanised | BPAA1156FF |
| Material Specification | |
| --- | --- |
| Thickness: | 6.0mm |
| Material: | Hot dipped galvanised corrosion protection |
---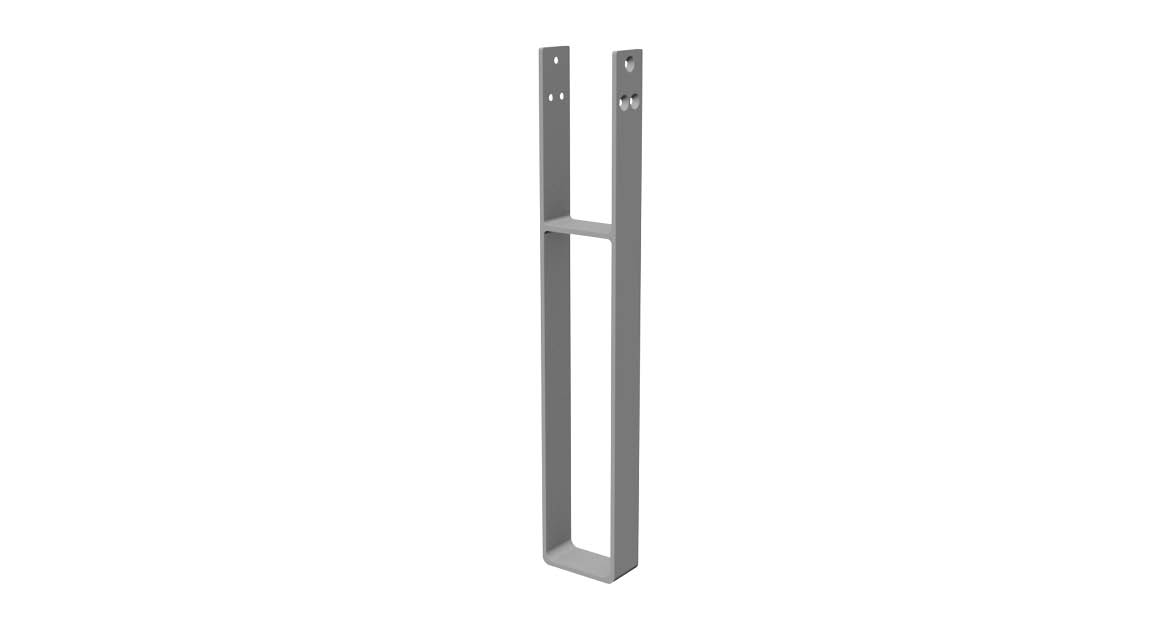 ---