Type A - Tornado
Heavy duty hot dip galvanised tornado type post shoes with cross bracing bar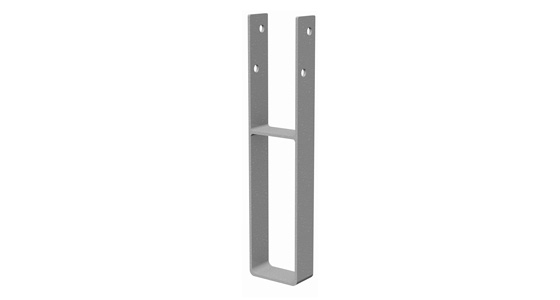 ---
Applications - M12
Caste the post anchor into the concrete base.
Ensure embedment depth and footing detail are adequate enough to resist the wind load upward and dead plus live load downward.
Fix timber post to steel post anchor with 2/M12 bolts.
Termite Protection
Keep minimum of 75mm clearance
Embedment Depth
Supporting slab to be designed by others.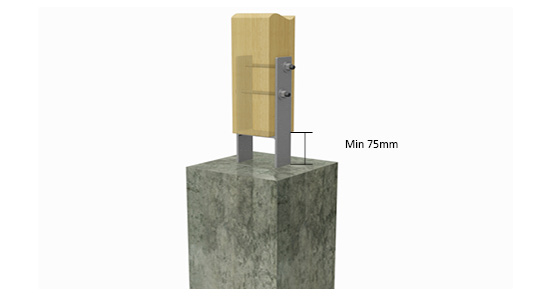 ---
| Product Specification | Product Code |
| --- | --- |
| 90 Post x 450 Length x 5mm - Hot Dipped Galvanised | BPAA905HDG |
| 90 Post x 600 Length x 5mm - Hot Dipped Galvanised | BPAA906HDG |
| 100 Post x 450 Length x 5mm - Hot Dipped Galvanised | BPAA1005HDG |
| 100 Post x 600 Length x 5mm - Hot Dipped Galvanised | BPAA1006HDG |
| 115 Post x 600 Length x 5mm - Hot Dipped Galvanised | BPAA1156HDG |
| Material Specification | |
| --- | --- |
| Thickness: | 5.0mm |
| Material: | Hot dipped galvanised corrosion protection |
---
| Product Specification | Product Code |
| --- | --- |
| 75 Post x 300 Length x 6mm - Hot Dipped Galvanised | BPA12A754HDG |
| 75 Post x 450 Length x 6mm - Hot Dipped Galvanised | BPA12A755HDG |
| 75 Post x 600 Length x 6mm - Hot Dipped Galvanised | BPA12A756HDG |
| 90 Post x 300 Length x 6mm - Hot Dipped Galvanised | BPA12A904HDG |
| 90 Post x 450 Length x 6mm - Hot Dipped Galvanised | BPA12A905HDG |
| 90 Post x 600 Length x 6mm - Hot Dipped Galvanised | BPA12A906HDG |
| 100 Post x 300 Length x 6mm - Hot Dipped Galvanised | BPA12A1004HDG |
| 100 Post x 450 Length x 6mm - Hot Dipped Galvanised | BPA12A1005HDG |
| 100 Post x 600 Length x 6mm - Hot Dipped Galvanised | BPA12A1006HDG |
| 115 Post x 600 Length x 6mm - Hot Dipped Galvanised | BPA12A1156HDG |
| 125 Post x 600 Length x 6mm - Hot Dipped Galvanised | BPA12A1256HDG |
| 140 Post x 600 Length x 6mm - Hot Dipped Galvanised | BPA12A1406HDG |
| 150 Post x 600 Length x 6mm - Hot Dipped Galvanised | BPA12A1506HDG |
| Material Specification | |
| --- | --- |
| Thickness: | 6.0mm |
| Material: | Hot dipped galvanised corrosion protection |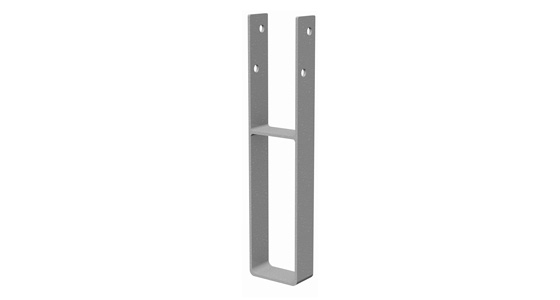 ---